CI Cyclones Soccer Summer Camp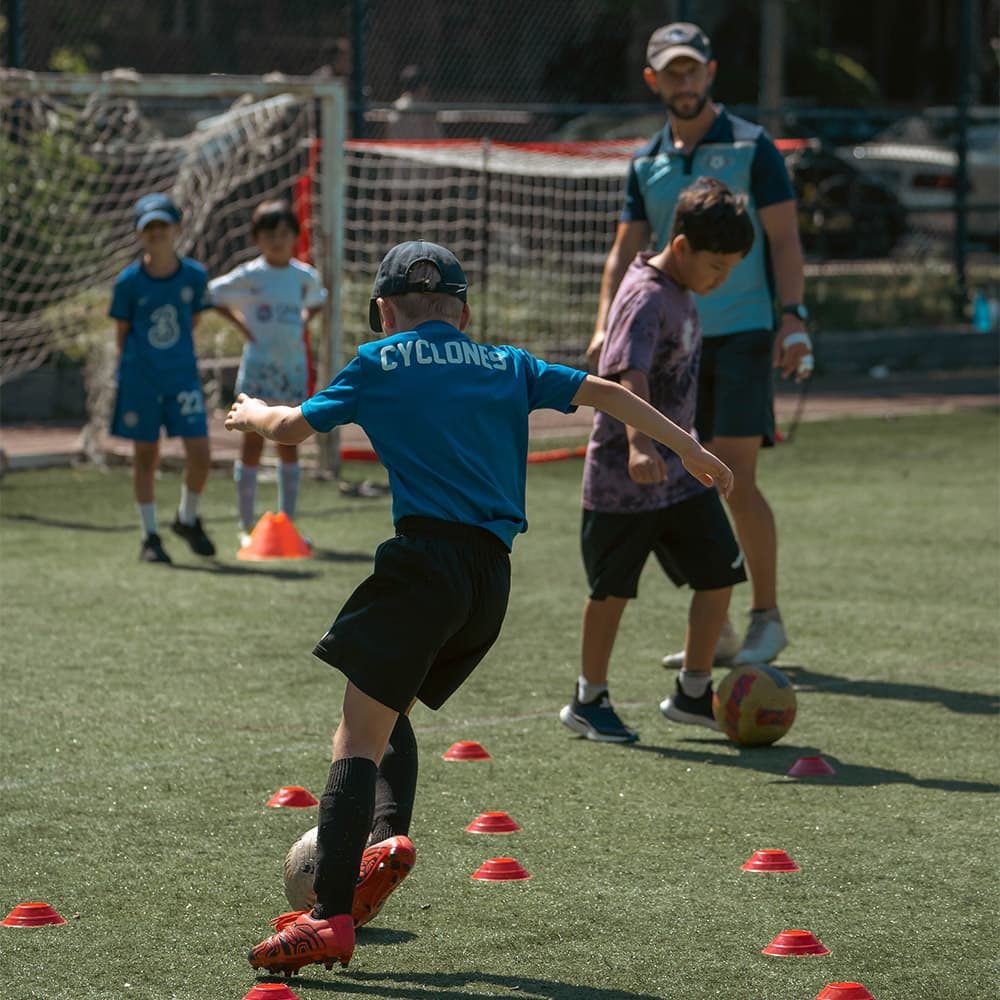 CI Cyclones Soccer Summer Camp is run out of Bill Brown Playground (4475 Bedford Ave). We have players from Cyclones travel teams as well as other clubs joining our Summer Camp, including players from some of the very best clubs and MLS Next academies in New York.
We have half-day (9-1pm) and full-day (9-4pm) options, travel teams, and development groups for different ages. Soccer curriculum is well structured, and includes high level training in all elements of the game, lots of small-sided and full field games, World Cup Friday competitions, and prizes. Our Full Day program includes weekly group trips to the beach, bowling, movies, picnic, and pool/spa, under the supervision of Cyclones multiple caregivers and coaches.
We provide early bird, siblings, and multiple-weeks registration discounts. Tons of soccer development and great fun are guaranteed!
9am – drop off
9:15 – yoga or dynamic warm up
9:45am – split into groups, 1 hour of technically focused drills and games
10:45am – snack break
11:30 – tactical drills / small sided games / full sided games
12:45pm – half day pick up
9:00am – drop off
9:15am – yoga or dynamic warm-up
9:45am – split into groups, 1 hour of technically focused drills and games
10:45am – snack break
11:30am – tactical drills / small-sided games / full-sided games
1:00pm – move to the next activity (beach / bowling / movies / picnic / pool and spa)
1:30pm – day's full day activity
4:00pm – pick up