About CI Cyclones Soccer Club
Coney Island Cyclones Soccer Club was first organized in 1995 by Felix Abramovich.  He came to the United States in 1979 from Odesa, Ukraine.  Felix received a 1980 "All American" NCAA Soccer Player award and went on to play professionally in the 1980s for Albany Eagles, PA Stoners, and Columbus Capitals, as well as representing Team USA in the Maccabiah games in Israel. 
Under the leadership of Felix, the club developed quickly into one of the most popular youth soccer clubs in South Brooklyn, based out of the Sheepshead Bay area.  Over the years many Cyclones travel teams have had success in many regional leagues, tournaments, and cups.
In the last few years, we also created standalone Baby Steps U5-U7,  U8-U11, and U12-U15 Development programs, where all new players come in to advance their basic technical abilities, in order to progress to the travel team or simply to enjoy the game recreationally.  Many of the players proceed to join Cyclones travel teams from our Development programs.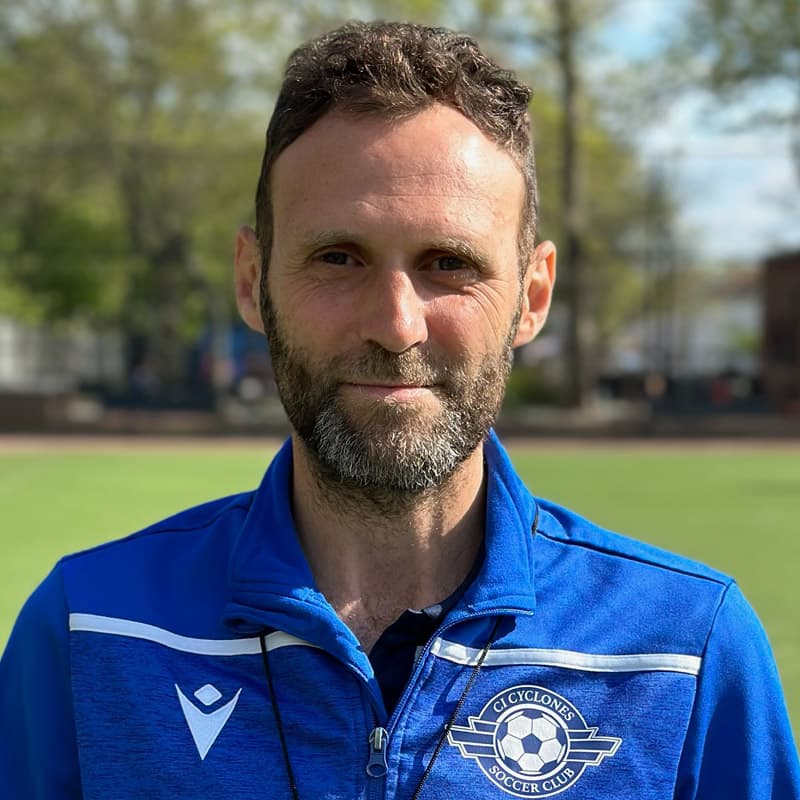 The club is now guided forward by Co-Presidents Vlad Shteynberg and Jimmy Rutitskiy.  Both Vlad and Jimmy have been long-time coaches at Cyclones before they became partners in 2021.  Jimmy and Vlad grew up playing soccer in their birth country Ukraine.  They bring to Cyclones a wealth of playing and coaching experience, as well as organizational and managerial capabilities.  Felix continues to be involved in the club in the capacity of an advisor.
Today Cyclones continue to strive for excellence in player development, by helping many talented players take their game to their best potential.  We pride ourselves on turning kids who are passionate about soccer into high-level players, from any point of their development.  It is seeing these transformations take place time and time again, that gives us the most satisfaction and drives our passion for coaching. 
The club also takes pride in serving a multicultural and international community of players and families of many nationalities with inclusivity, respect, integrity, and transparency, which are at the core of our values. 
We have recently announced the next strategic chapter in Cyclones development by partnering up with one of New York's best-established and most respected academies – BW Gottschee.  Through this partnership, clubs are collaborating on several joint initiatives.  Most importantly, this provides a clear pathway for Cyclones players to try out with and join some of the best youth teams in the region playing in the MLS Next League.
We are excited to continue growing our extended Cyclones family and being a core part of the South Brooklyn community!
Bill Brown (4475 Bedford Ave) - turf, 9v9, 7v7, 5v5 field
Origins High School (3000 Ave X) - turf, 11v11 field
Calvert Vaux Park - turf, 11v11 field
Grady (25 Brighton 4th Rd) - turf, 11v11 field
Seth Low Park (80 Ave P) - turf, 7v7, 5v5 field